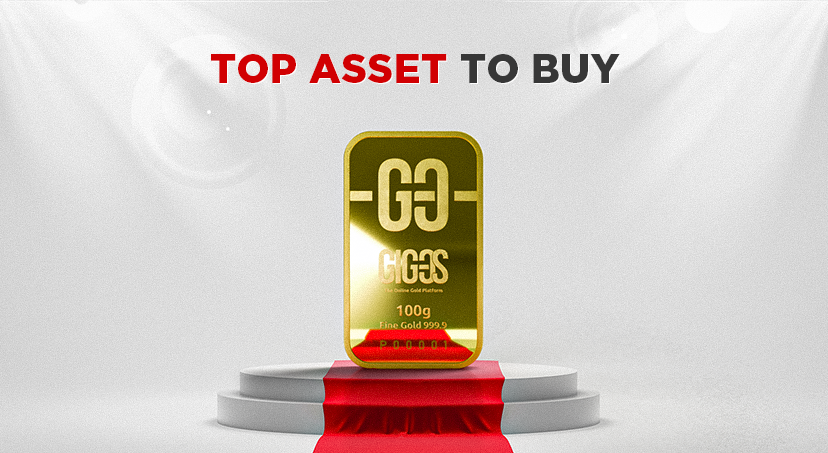 A report by one of the world's largest investment banks, RBC Capital Markets, says gold is more popular this year than ever.
"With gold prices rocketing to all-time highs, gold's outright price gains have made it a star asset in 2020," the bank's strategists emphasize. In this regard, RBC Capital Markets considers a further rise in price to $3,000 per ounce very likely.
A take-off before a new leap
This is not the only optimistic forecast regarding the future prospects of the valuable metal. Accomplishments of gold have amazed the entire world, forcing many to rethink its potential.
Frank Holmes, CEO of investment firm US Global Investors, suggests the current price rally can lead to a $4,000 an ounce mark.
This means that over the next few years, your bar may double in price. This scenario is supported by the fact that the problems caused by the coronavirus pandemic are far from being solved. Under the blows of the crisis, you can only count on the asset, the value of which increases in times of chaos and uncertainty.
As of August 17, 2020, the price of an ounce of gold is $1,944.
The opportunity to get everything
"What's interesting about gold is that it's starting to become everything to everybody," said Mohamed El-Erian, chief economic advisor to one of the world's largest insurance companies Allianz.
According to the expert, people like the yellow metal because it protects them from the harmful effects of the unstable economy. El-Erian claims that in the modern world gold is similar to high technology, because it gives people everything.
Indeed, technological progress has allowed us to live more comfortably, safely and relieved us of many difficulties. Gold has the same effect on human life, bestowing stability and Financial Security.
The path to owning a personal reserve
A regular purchase of investment bars strengthens your financial standing and protects you from economic risks. The GIG-OS platform has done a colossal work to make the top asset of 2020 accessible to everyone. For this purpose, two special projects have been launched that allow purchasing 100-gram bars by fixing the cost and paying in parts:
and
We are entering an era when a gold reserve becomes an almost indispensable attribute of every family. New projects of the platform will help you to acquire a crisis remedy in the most profitable and convenient way.